Interpretive Programs
Want to learn something new about the outdoors with a fun, like-minded group of people?  Our interpretive hikes are for adults, kids, and families and offer wonderful ways to learn and connect with nature. If you're interested in sharing some of your own knowledge of the outdoors with the public, please consider becoming a volunteer!
Nature Walks at Purgatory Resort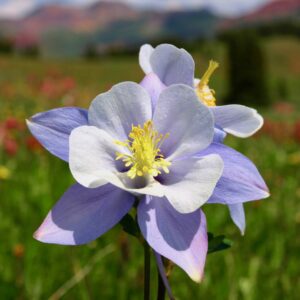 Get outside and enjoy the mountains on a guided nature walk!  The tours take place every Tuesday and Thursday at Purgatory Resort in June, July and August.  Arrive early for a 9:45 departure and be done around noon.  No need to register; just meet at the ticket office ready to explore the wonders of nature.  A scenic chairlift ride is included, weather permitting. These tours are led by volunteers of San Juan Mountains Association in partnership with San Juan National Forest and Pine Needle Mountaineering.
Date: Stay tuned for 2021 dates
Time: 9:45am – 12:00pm
Cost: Suggested donation of $10
Self-Guided Nature Trail: Take a nature hike on your own time.  The start of this 1.7 mile hike is near the top of Chair 4.  You can take the chairlift or drive up Elbert Creek Rd (2WD) to get there. Follow the self-guided nature tour on your phone using Self-Guided Nature Tour at Puratory on Gaia.
Download your brochure here or pick one up at the trailhead.
Edible Plants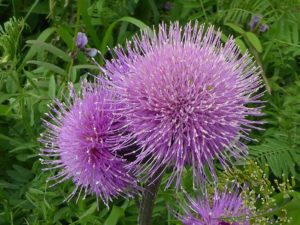 How many plants could you find in the woods to eat? There's probably a lot more than you would expect! Join Katrina Blair, edible plant expert and co-founder of Turtle Lake Refuge on this popular, fun and informative hike. Pre-registration required.
Date: Stay tuned for 2021 dates
Cost: Suggested donation of $10
Contact: Mike Bienkowski, SJMA Education Specialist
Stay tuned for more interpretive hikes in 2021.