Junior Naturalist Field Camps (Grades 1-6)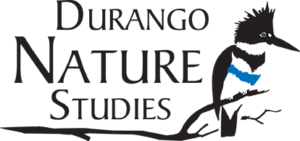 SJMA is proud to continue the tradition of one of Durango Nature Studies most beloved and enriching summer camps in Durango. Junior Naturalist Field Camp is a place where elementary-aged children will spend time learning about the natural world. Campers may spend their day catching crawdads, building forts, hiking, exploring, or river tromping — which all focus on learning about the natural world.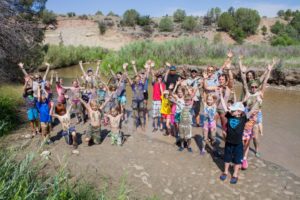 In Response to the COVID Pandemic: We have decided to make certain modifications to our summer camp programming with the goal of providing a memorable summer experience as safely as possible.
This June we introduced the San Juan Ramblers, 1/2 day hikes on local public lands for your kiddos. Youth will be able to explore outdoors, enjoy the fresh air and meet new friends (albeit from a far) during these daily excursions. We'll still look for creepy crawlies, predators and prey, nature's art and so much more during these wild days of exploration.

We're modifying our July and August Junior Naturalist Field Camps (JNFC) to a hybrid version of traditional full days at the Durango Nature Center and our half-day San Juan Ramblers model.

A parent handbook will be emailed to registered families at least one week in advance with updated information on safety measures and protocols.
Dates: Stay tuned for 2021 dates and times
Cost*: TBD; We believe these opportunities should be available to all. If you are in need of financial assistance,  please submit our Camp Scholarship Form.
Max Number Participants: 22 per camp
Age Eligibility: Rising 1-6 Grades
Drop Off and Pick Up Time: TBD
Questions? Check out our FAQ and our Camp Policies or give us a call at 970-385-1256.
* Please note that if you have made this registration less than 48 hours in advance of the start of camp, your registration is not guaranteed until confirmed by staff.  We need time to receive and process all of the camp forms mandated by Child Care License requirements.