Teacher Workshops
Every summer, SJMA joins forces with local partners to offer teacher workshops like Forest to Faucets and Project Archeology. Check out our teacher workshop event calendar to view upcoming opportunities or keep scrolling to learn more about our programs.
Each year, SJMA, Mountain Studies Institute, Water Information Program, and Fort Lewis College host a two days, hands-on exploration of our local watersheds for teachers. Designed for local teachers' to teach their students about where water comes from – because it doesn't just come from the faucet. Curriculum guide is based on the children's book "My Water Comes from the San Juan Mountains".
This is a great way to get outdoors and find out about the resources available to you for field trips and place-based education and activities that address Colorado State Standards. A great way to network with other teachers!
Dates: August 2-3, 2023
Location: 15 Burnett Ct, Durango, CO (SJNF Headquarters)
Program includes:
Free 2-Day Workshop for K-12 teachers
Hands-on classroom & field based activities that meet CO State Standards
Field trips throughout the Animas Watershed
Expert guest speakers
My Water Teacher's Kit & Guide for your school
Free lunch
Includes 16 contact hours and certificate
Optional 1 credit from Adams State University ($55 fee) upon completion of course and homework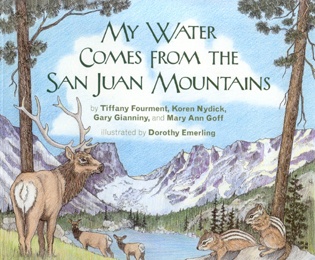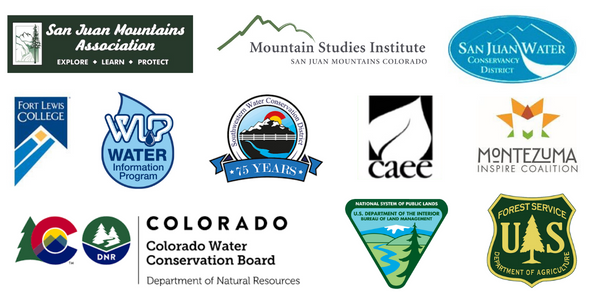 This training is available for teachers! Project Archaeology is an educational organization dedicated to teaching scientific and historical inquiry, cultural understanding, and the importance of protecting our nation's rich cultural resources. Attend this training and join a national network of archaeologists, educators, and concerned citizens working to make archaeology education accessible to students and teachers nationwide through high-quality educational materials and professional development. Project Archaeology gives students a basic understanding of how archaeology works and teaches them to respect and protect our nation's rich cultural heritage.
Dates: July 18-20, 2023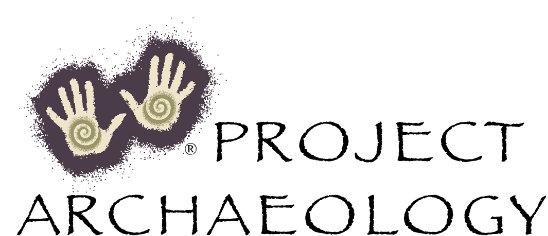 SJMA offers teacher workshops on a variety of topics, including:
Workshops on other topics may also be available.  If you are interested in having a workshop in your area, contact Adriana Stimax.