Durango Summer Camps for Youth
Curiosity and Community All Summer Long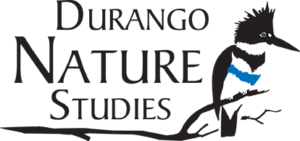 SJMA is proud to continue Durango Nature Studies' tradition of providing enriching and educational summer camps for youth.
Learning doesn't have to stop with the school year–SJMA's summer camps provide wild and engaging opportunities for your child to discover and be adventurous with support from trained educators in the field. Hands-on science education and social and emotional development are key components of every session offered by SJMA. 
2022 Summer Camp Calendar
TBD
Grade School Summer Camps
Junior Naturalist Field Camps: SJMA is happy to offer Durango Nature Studies' most beloved and enriching summer camps in Durango. Junior Naturalist Field Camp is a place where elementary-aged children (rising 1-6 graders) will spend time learning about the natural world. In addition, they'll get to play with old friends and make new ones, too. Campers leave camp with memories, new friends, and a better understanding of the world in which they live.  SJMA is offering 7 week-long camps during the months of June – August, each with a specific theme.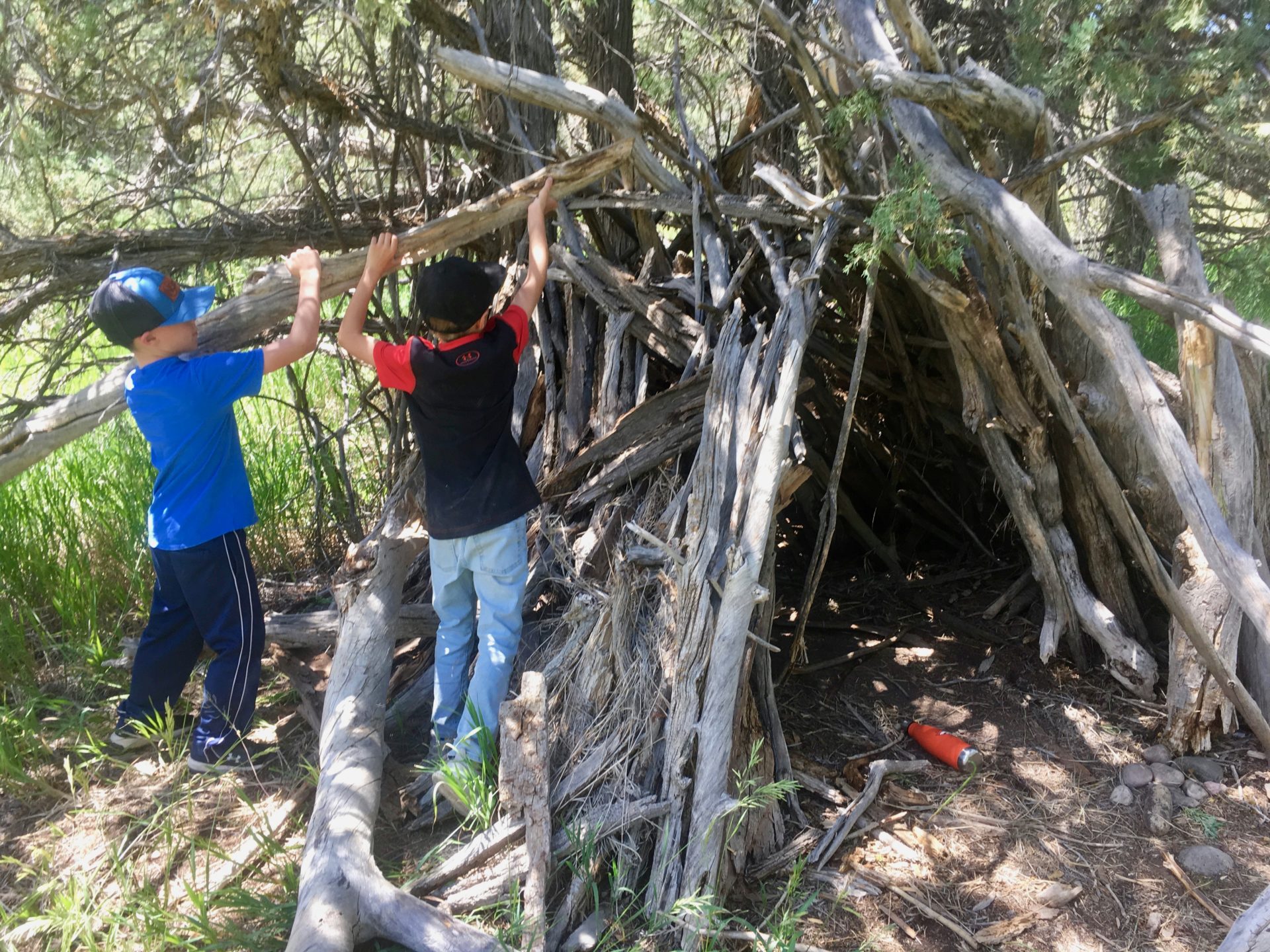 Middle and High School Adventure Camps
Mountains to Desert Explorers: This 5-day Summer Adventure Camp is for middle and high school students to explore surrounding trails and waterways.  Students will have the opportunity to connect with like-minded friends, explore the rugged terrain of the San Juan Mountains, spend a night camping in the mountains, and define themselves before heading back to school. In addition to learning about about plants, flowers and local forests, camping basics and Leave No Trace ethics, kids will gain leadership and communication skills while hiking among peers and SJMA Naturalists. SJMA is offering one week-long camp based in La Plata country and one week-long camp based in Montezuma County.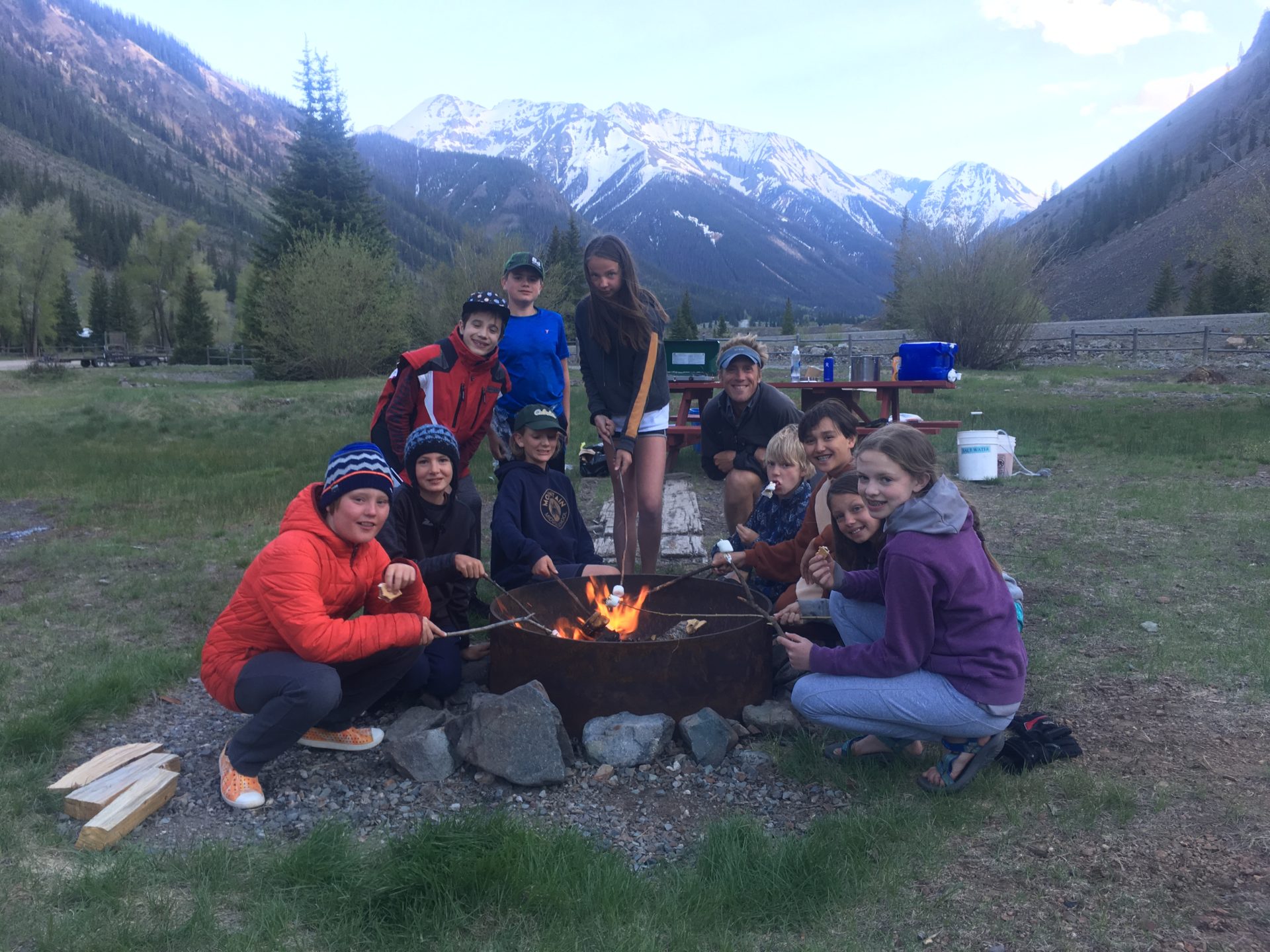 Didn't get enough of Junior Naturalist Field Camp, but now your too old? No problem! If you are between the ages of 12-17 years old, you can sign up to be counselor-in-training at our grade school summer camps. This free program is a great way to gain experience while playing outside and connecting kids to the outdoors.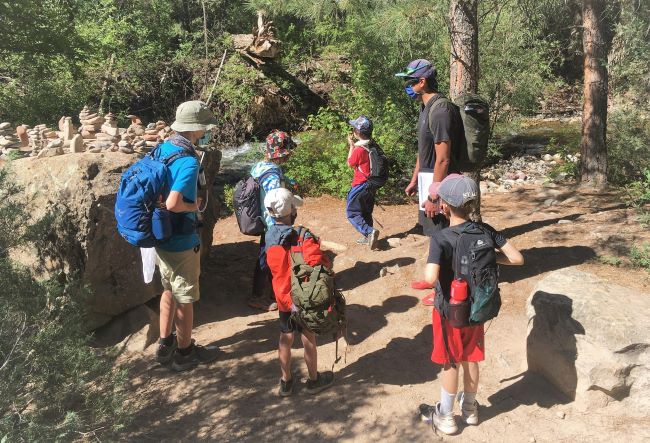 Organized Groups at Nature Center
If you run a program in the summer for kids, we open up days for you to bring your group to the Durango Nature Center for a day of games, water play, hikes, and activities led by a SJMA outdoor educator. We schedule these programs on days that we are not running our summer camp.  
Details
Minimum of 8 kids and maximum of 25 for each program
Please provide a chaperone for every 8 kids
Group is responsible for their own transportation to the Nature Center
Field Trips are from 10:00-1:00 unless other arrangements are made.  Plan to have a picnic with your group around noon.
Things to Bring
Make sure each child brings good walking shoes, a day pack, water shoes, bathing suit, towel, hat, sunscreen, water bottle, 2 snacks, and lunch.
Pricing
Contact our Education Director, Adriana Stimax for pricing
Payment is due the day of the field trip, or SJMA can send your organization an invoice

If you cancel the field trip on the day of your program, we will invoice your organization for the number of estimated kids in order to cover staff costs. If you must cancel, please do so before your program date.