Durango Day Camps and Summer Camps for Youths
Curiosity and Community All Summer Long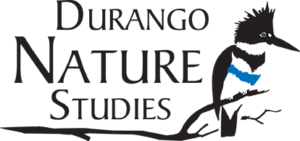 SJMA is proud to continue Durango Nature Studies' tradition of providing enriching and educational day camps and summer camps for youth.
Learning doesn't have to stop with the school year–SJMA's day camps and summer camps provide wild and engaging opportunities for your child to discover and be adventurous with support from trained educators in the field. Hands-on science education and social and emotional development are key components of every session offered by SJMA. 
COVID Update: The summer camps for the month of June will look a little different this year as we honor public health guidelines and slowly reintroduce activities that support the health and safety of our community. Join us for small group hiking adventures on our closest public lands. Youth will be able to explore outdoors, enjoy the fresh air and meet new friends (albeit from a far) during these daily excursions. We'll still look for creepy crawlies, predators and prey, nature's art and so much more during these wild days of exploration.