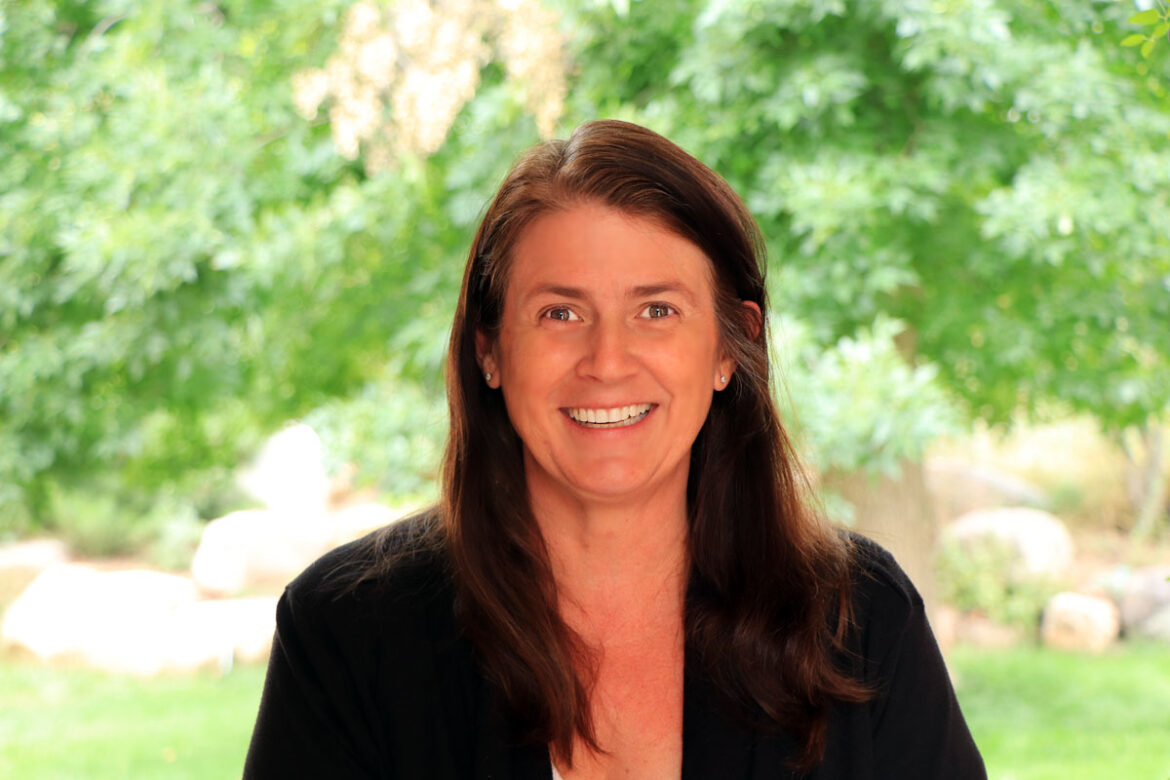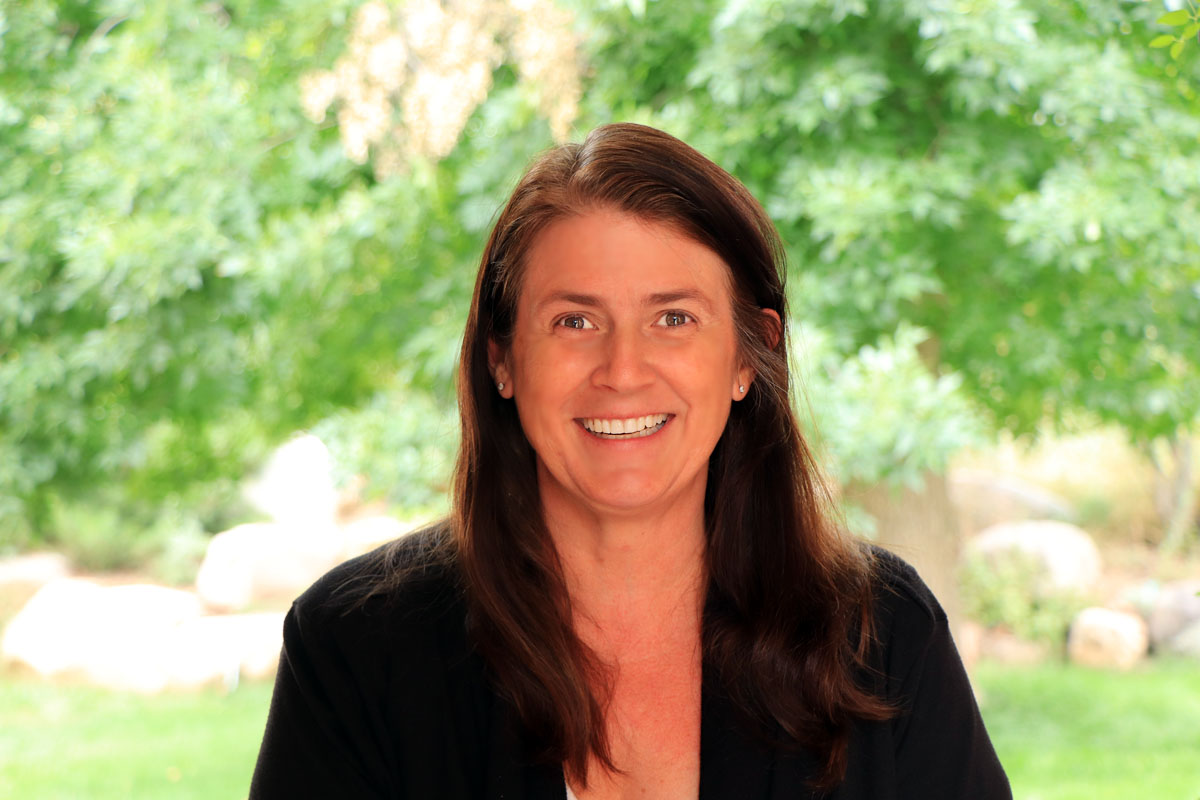 By Stephanie Weber
San Juan Mountains Association (SJMA) is comprised of an amazing team of people working on issues involving access to our public lands through education and outreach. Over the past year, the SJMA team has worked diligently and creatively to find solutions to numerous challenges brought about by COVID-19. In our monthly "Stewards of the Lands" column, we have repeatedly mentioned the challenges brought about by explosive growth in public lands use in 2020. With summer just around the corner, SJMA has stepped up our education and outreach efforts significantly in partnership with federal and local agencies, Silverton, and Visit Durango.
If you read last month's column by David Taft, you learned about our "Forest Ambassadors." The fact is SJMA is in the process of tripling our staff for the summer to nearly 50 people dedicated to educating young and old about the wonders of our natural world and responsible recreation.
Through the financial support of the San Juan and Rio Grande National Forests, Great Outdoors Colorado (GOCO), and the many of you who are SJMA members or supporters of "Wild for the Weminuche," we have hired nearly 20 Ambassadors who will be stationed at more than a dozen recreational hotspots, the Silverton Visitor Center, and the Durango Welcome Center as well as a six-person crew dedicated to the Weminuche Wilderness. Summer camp counselors will join our education team to instill a love and respect for public lands in youth through summer camp adventures. We will also have Visitor Information Specialists working at forest service offices across Southwest Colorado who aim to provide you with current information on backcountry access as well as equip you with resources to plan your adventure.
There has been one other notable staff change at SJMA: after boldly leading SJMA for more than three years, Brent Schoradt has stepped down to return to practicing law. Having worked alongside Brent after the merger between Durango Nature Studies and SJMA, I have been selected by the SJMA Board of Directors as the next executive director of SJMA. As a native Coloradan who spent my teen years in Durango and the San Juan Mountains, I am honored to step into this role and lead SJMA forward. But here's the thing: it's everyone's job to make sure we are doing our part to leave our beloved public lands better than we found them.
All of this is important to keep in mind as we come upon the 6th Annual Colorado Public Lands Day on May 15. SJMA is a partner in hosting two events on Public Lands Day and invite all to attend:
SJMA and the Dolores Watershed Resilient Forest Collaborative will have an educational mountain bike ride through Boggy Draw from 10:00am to 1:00pm. Learn some of the common plants, how these forests are adapted to wildfire, about the goals and effects of management activities like prescribed fire and thinning, and about the large-scale efforts underway to protect and restore these forests. Meet at the Main Boggy Draw Trailhead.
In light of the ever present need to keep trails clear and accessible across our mountains,SJMA volunteer and retired Wilderness Ranger Anne Dal Vera will be hosting a crosscut saw training. Check out more information on the USFS Crosscut Saw Program. Or contact Anne Dal Vera at dalveran@hotmail.com.
SJMA has a number of opportunities for you to engage with us in our efforts to protect the public lands we all enjoy, both paid and volunteer. Take a look at the "Get Involved" tab on our sjma.org website or feel free to contact me anytime. I look forward to working with you during these unprecedented times of growth and change.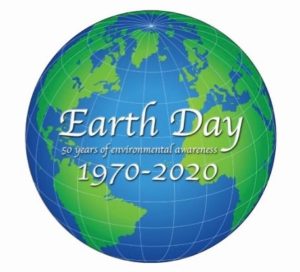 By Brent Schoradt, SJMA Executive Director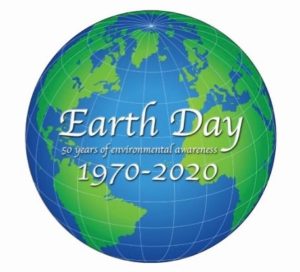 Today is the 50th anniversary of the first Earth Day. Fifty years ago, on April 22, 1970, more than 20 million Americans joined together to demand greater protections for our forests, watersheds, and air. This collective action helped lead to the passage of America's bedrock environmental laws. Within months, President Nixon signed the Clean Air Act, and the Clean Water Act was soon to follow in 1972. Since the first Earth Day, Congress has added nearly 100 million acres to the National Wilderness Preservation System, including the Weminuche Wilderness in 1975.
Earth Day is a great reminder that, in our democracy, ordinary citizens can help determine the fate of our most treasured natural resources, and the Earth itself. This is the ethos of the San Juan Mountains Association. Since its founding in 1988, SJMA has empowered the public to explore, learn about, and protect the spectacular public lands of Southwest Colorado.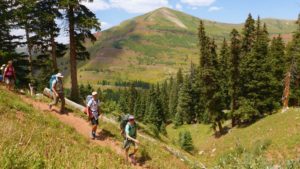 In celebration of Earth Day, SJMA encourages everyone to get outside and enjoy your public lands in a safe and meaningful way. Look around, think of those who came before and left this magnificent natural legacy in Southwest Colorado. Think of what you can do to inspire and empower the next generation to care for our public lands and pass on a legacy of conservation through the ages.
This year, SJMA merged with Durango Nature Studies in our quest to build a sustaining conservation ethic in Southwest Colorado. Our goal is simple: to inspire the next generation of land stewards through science-based outdoor education.
We all know that many folks are unable to donate right now. If you are able to donate today, you have the power to give on behalf of those who cannot. You can stand up for our public lands and help our entire community build a conservation ethic that will stand the test of time. Your donations make a difference and we sincerely thank you for contributing.
Many of the organizers and participants of the original Earth Day, were young people inspired to act during challenging times. Your donation today will help us inspire the next generation to stand up for our public lands and face the unprecedented challenges that await them.
Thanks to a generous grant from the Payroll Department, all donations to SJMA during this difficult time will be matched, up to $7,000, doubling your impact. Moreover, all donations of $50 or more will receive a free "Wild for the Weminuche Wilderness" t-shirt. What a great way to get kids outdoors and show your support for our local public lands.
Thank you for standing with SJMA on this Earth Day. Your support means the world to us.