Grade School Summer Camps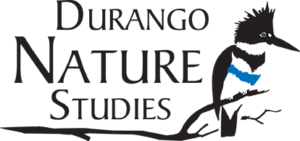 For the second summer in a row, SJMA is proud to continue the tradition of one of Durango Nature Studies most beloved and enriching summer camps in Durango. Junior Naturalist Field Camp is a place where elementary-aged children will spend time learning about the natural world. Campers may spend their day catching crawdads, building forts, hiking, exploring, or river tromping. Campers leave camp with memories, new friends, and a better understanding of the world in which they live. If you didn't get enough of Junior Naturalist Field Camp but now are too old, make sure you check out our free Counselor-in-Training Program for ages 12-17.
In Response to the COVID Pandemic: We have decided to make certain modifications to our summer camp programming with the goal of providing a memorable summer experience as safely as possible.
Campers will be asked to maintain 6 ft. of social distancing when reasonable, wear face-masks, and hand-wash/sanitize frequently
No shared food or communal eating spaces
Families will be expected to self-monitor for COVID-19 symptoms
Daily temperature checks will be conducted by camp counselors
We ask that parents please have conversations with their campers about social distancing, using the restroom outside, and the expectation of long(ish) periods of physical activity
Thank you for your interest in our grade school summer camps. Unfortunately, the camps are full and we have closed our waitlists.
2021 Camp Dates / Themes
Session 1: June 7 – June 11; Wildlife Neighbors – FULL
Session 2: June 14 – June 18; Water World – FULL
Session 3: June 21 – June 25; Predators and Prey – FULL
Session 4: July 12 – July 16; Biodiversity Blitz – FULL
Session 5: July 19 – July 23; Powerful Nature – FULL
Session 6: July 26 – July 30; Eco-Village – Living off the Land – FULL
Session 7: August 9 -August 13; Nature Detectives – FULL
Age Eligibility*
Rising 1-6 Grades
*A waiver is required for kids under the age of 7 and must be submitted by April 29. Contact Adriana Stimax for more info.
Camp Location
Monday & Friday: San Juan National Forest land
Tuesday, Wednesday & Thursday: Durango Nature Center
Drop Off / Pick Up Location*
Fassbinder Park at corner of W 17th St and Main Street
Drop Off / Pick Up Time* 
Monday – Thursday: 8:30-4:30
Friday: 8:30-1:30
*Please note, drop off and pick up will only be available only if it is safe to operate the vans at full capacities.
Cost
$300 per session with 10% discount for SJMA Members (discount will be applied automatically during registration)
If you are in need of financial assistance,  please submit our Camp Scholarship Form. 
Max Number Participants
26 per camp
Registration*
Our camps and waitlists are completely full.