Ice Lakes Educational Basecamp
Every since Ice Lakes Trail was designated a "Leave No Trace Hot Spot" in 2016, San Juan Mountains Association wanted to have a presence at the trailhead to help educate trail users on the proper Leave No Trace ethics. In recent years Ice Lakes has suffered a number of impacts from the high number of visitors to the area. Pet and human waste, toilet paper, and trash have been found in the basin while trail braiding and fire scars have affected the sensitive high-alpine environment.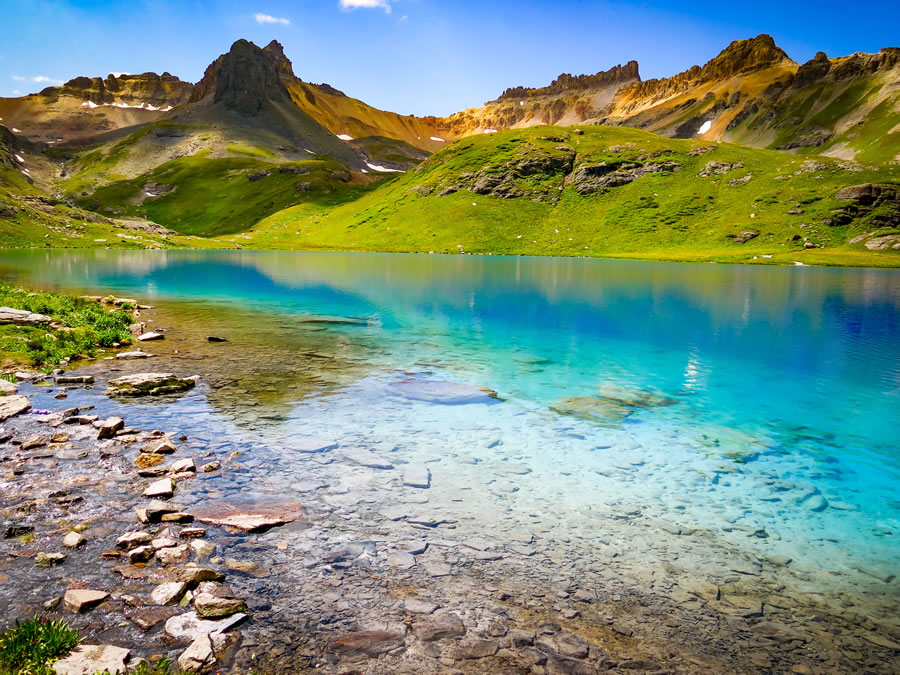 Ice Lakes Trail, one of the most popular trails in the San Juan Mountains, is seeing unprecedented numbers of visitors this summer. SJMA is seeking volunteers to help us reduce human impacts to the spectacular Ice Lakes Basin. Our goal is to provide an educational presence at SJMA's Ice Lakes Educational Basecamp six days per week through Labor Day to encourage visitors to stay on designated trails, pack-out all waste, and respect fire restrictions.
What
: SJMA is staffing an Ice Lakes Educational Basecamp, 6 days a week at the Ice Lakes trailhead to provide visitors with material promoting responsible use and 
Leave No Trace Ethics
.
Dates: July 28th – September 7th, Tuesday – Sunday
Times: 7:30 am – 2:30 pm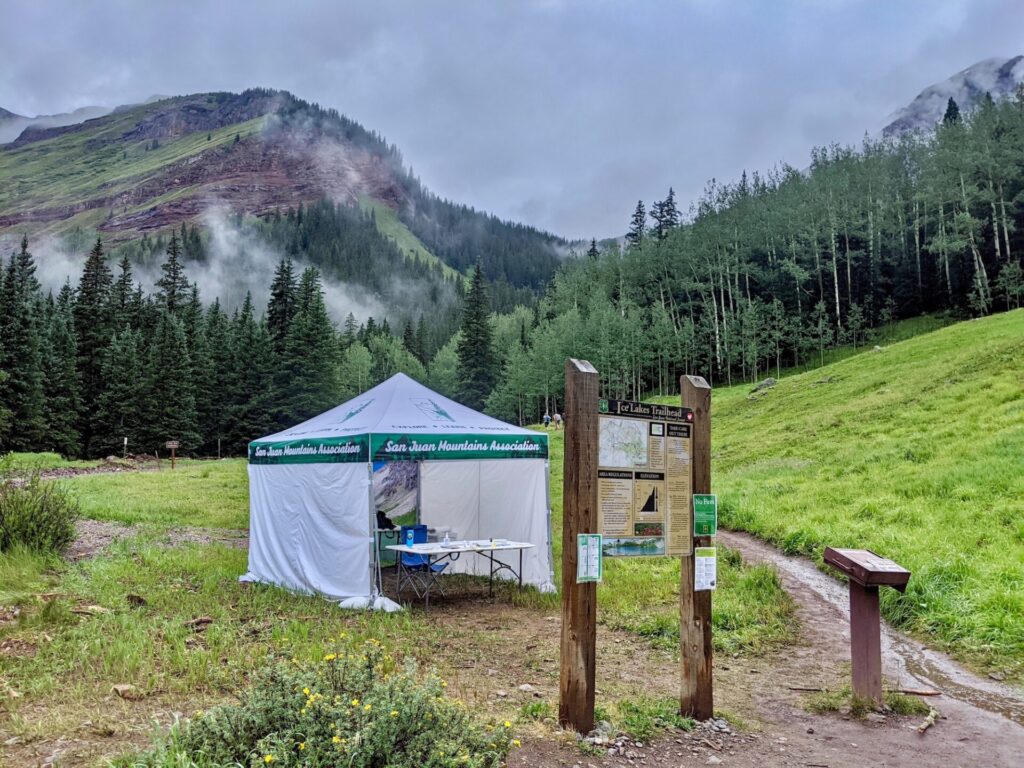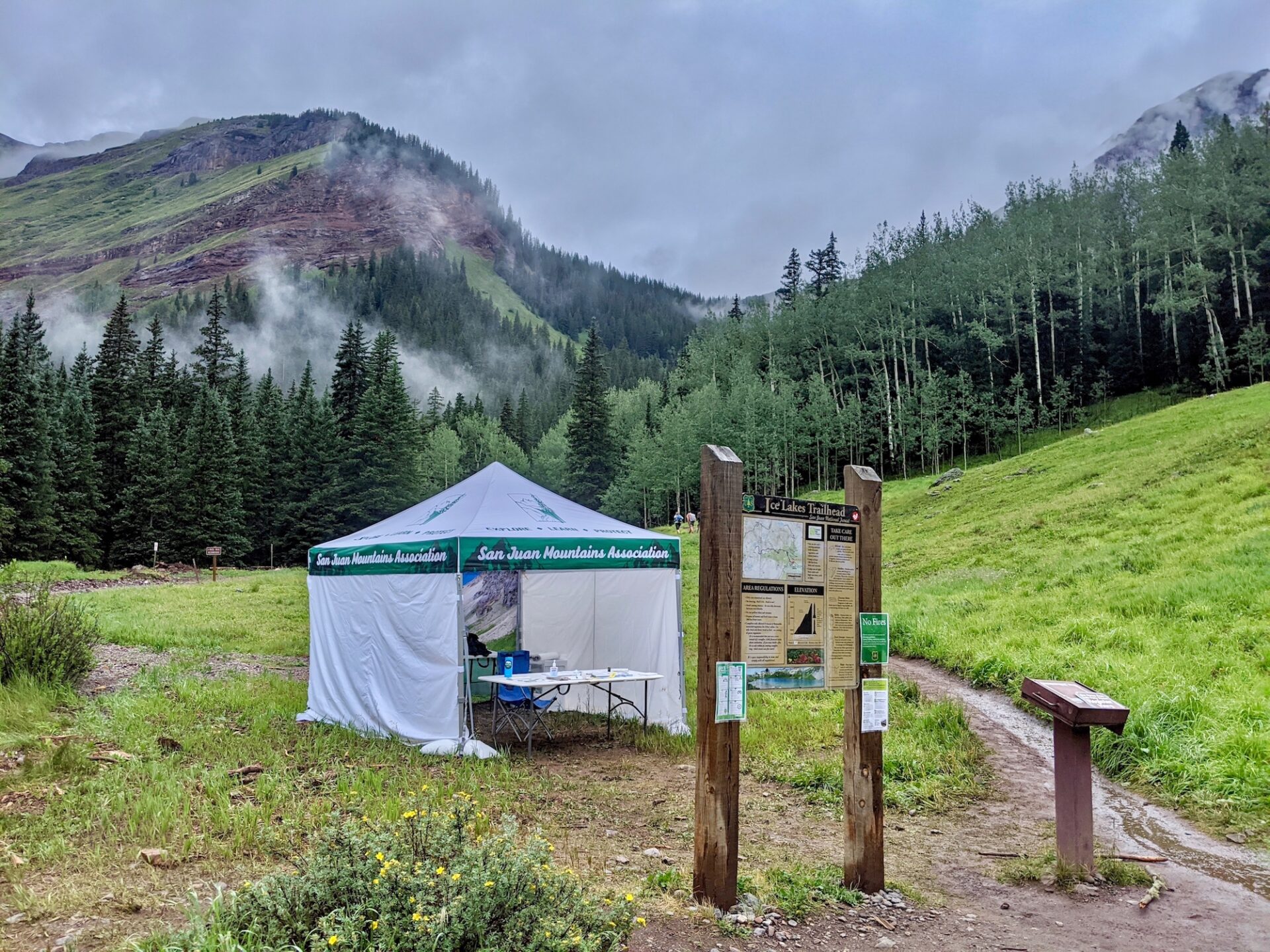 Thanks to Outdoor Research and Backcountry Experience, the summer of July 2019 was our first chance to have a steady presence at the trailhead!  Outdoor Research donated their Tiny Home to San Juan Mountains Association to become a basecamp at the Ice Lakes Trailhead during the busiest months of the year, July-August. Volunteers set up an information table everyday between 8am-3pm to provide visitor information and encourage "Leave No Trace" ethics to trail users. The volunteers also collected data for the forest service, such as the number of hikers, backpackers and dogs.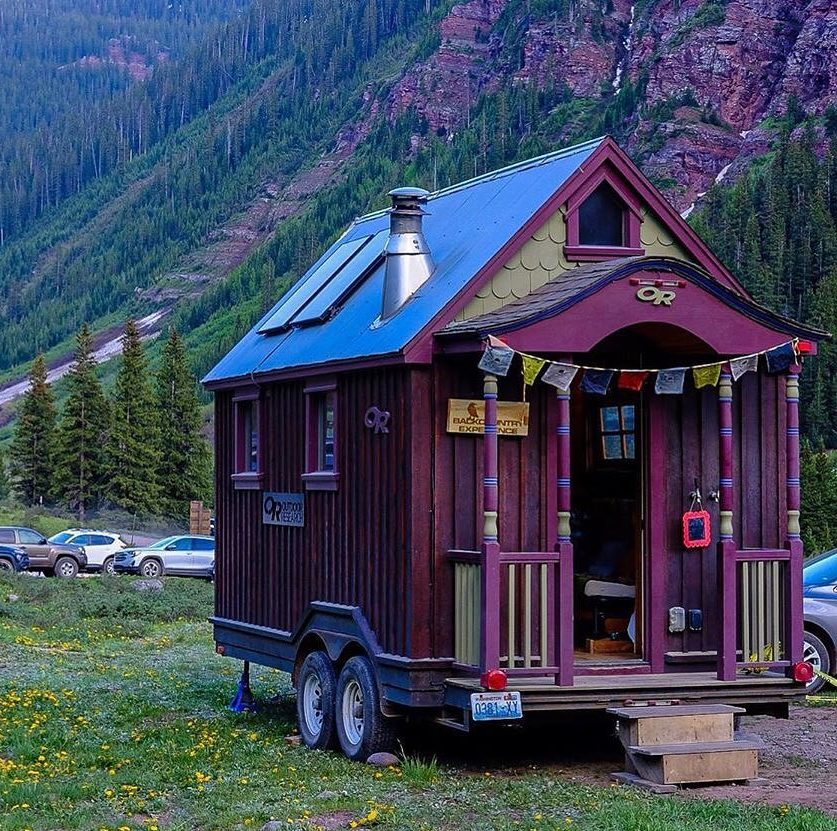 SJMA staff and volunteers cleared avalanche debris from the massive avalanche that plowed through the clear creek drainage, used debris to block switchback cutting trails, installed signage, and cleaned up pet and human waste. Often, visitors would happily show the volunteers trash they picked up along the way, making the trail more beautiful for future visitors. Overall, the visitors were very thankful that our volunteers were there to educate folks about proper trail and backpacking etiquette!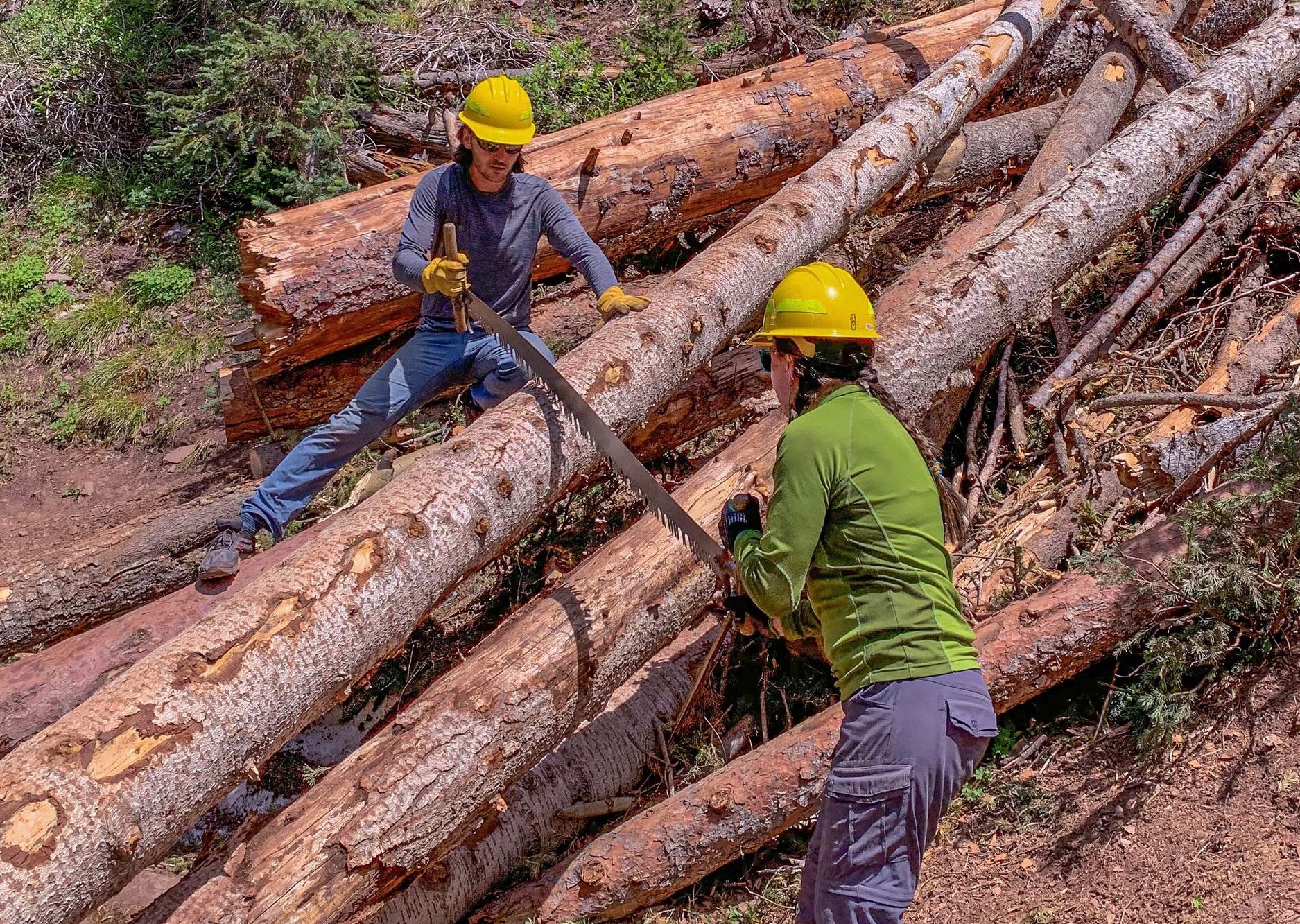 Check out this informative video that our friends at Backcountry Experience created showing how SJMA, Outdoor Research and Backcountry Experience worked together to promote Leave No Trace Principles and help protect Ice Lakes Basin.