Forest Fridays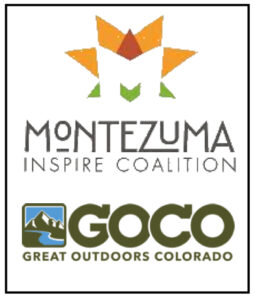 SMJA is excited to announce the return of Forest Fridays starting at the end of January! To maximize fun and minimize risk in cold and wet environments, we will be doing half-days every other Friday through March. When the weather warms up we will return to full days every Friday and launch the next phase of our stewardship work.
COVID Modifications:
Participants will be asked to maintain 6 ft. of social distancing when reasonable, wear face-masks, and hand-wash/sanitize frequently
No shared food or communal eating spaces
Families will be expected to self-monitor for COVID-19 symptoms
Daily temperature checks will be conducted by program counselors

We ask that parents please have conversations with their kids about social distancing, using the restroom outside, and the expectation of long(ish) periods of physical activity
What: Fun winter activities led by one of SJMA's outdoor educators. Activities such as snowshoeing, cross country skiing, and ice skating as well as learning some snow science.
Age Eligibility: 7-12 graders
Dates and Times: Fridays from 10:00am – 2:00pm
January 29
February 12
February 26
March 12
March 26
Location: Each Monday, parents will receive an email with the upcoming Friday location taking the weekly weather into account. All locations will be at trails near Cortez, Dolores, and Mancos to ease the burden on parents.
Transportation: At this time, SJMA cannot transport students due to COVID. We will continue to reassess and will resume transportation as soon as it is safe to do so.
Cost: Free to Montezuma youth, thanks to scholarships from our partners at Montezuma Inspire Coalition and GOCO.
Max Number of Participants: 13
Gear: A complete gear list will be sent in the confirmation email. Please be sure your child has warm layers and shoes, preferably water resistant.
We have a limited supply of cross country skis and ice skates for students. If your child already has some of these items, please let us know. If you are interested in buying any of these for your kids, we recommend buying these second hand. Our outdoor educator, Adriana, has cross country skis that are 40 years old and work perfectly. Both Dunn Deal and Outdoor Exchange in Durango have inexpensive set ups. Kokopelli, High Desert Life, and the Run & Hike stores in Cortez have some local options as well.