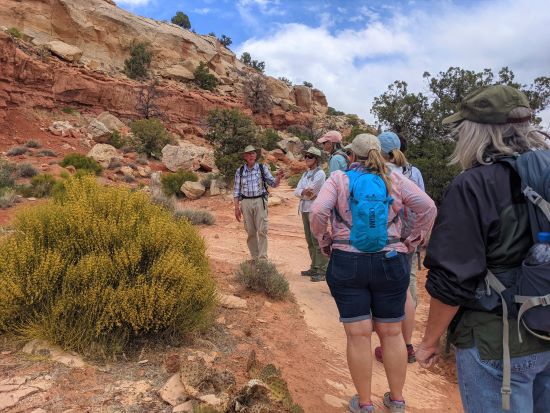 By Cassidy Storey
There is no shortage of splendor in the grandiose peaks, sprawling meadows, and diverse forests of Southwest Colorado. Whether you're a mountain biker seeking the most epic of single tracks, a hiker finding solitude in Colorado's largest Wilderness, or a fledgling outdoor enthusiast just scratching the surface, this region is unmatched. The San Juans have everything, and something for everyone.
When I moved to Durango from the front range two years ago, I thought I knew Colorado. Growing up near Denver and studying ecosystem science at CSU, I thought I had my home state figured out. I had yet to spend much time in the Southwest but was confident in my knowledge of and familiarity with Colorado's diverse landscapes. Two years later, I know I could spend a dozen lifetimes just in the San Juans and never touch it all. These mountains are where I learned to love winter, doubled the interests that get me outside, and formed a deeper connection to the landscape than I thought possible.
But I didn't do it alone. One of the reasons I moved to this area was to work in public lands stewardship and conservation education through the San Juan Mountains Association. I've dedicated my time to empowering locals and visitors in the region to explore, learn about, and protect our wealth of natural resources. Much of my SJMA career centered around developing interpretive programs. Interpretive programs are designed to bring out the relevance and meaning of the area you're enjoying. They can help you understand how different plants and animals interact in an ecosystem, how ancient people lived off the land, how geologic processes have shaped the landscape, historic events, and more. Now, as warmer weather slowly approaches, and the signs of spring and summer start to make themselves known, the SJMA team is gearing up for an exhilarating schedule of community events.
Starting later this month, we will have a variety of opportunities for you to learn more about your public lands. On April 29th, we welcome you to join us at the Durango Nature Center Open House where you can take a hike, enjoy nature-based activities, and explore the location of our popular summer camps. Then on May 20th, we'll celebrate Colorado Public Lands Day with two interpretive events: a wildflower-focused hike at Sand Canyon and the Boggy Draw Forest Restoration Bike Ride. Thanks to our partners at Canyons of the Ancients National Monument, our educators will work with their rangers throughout the year to connect you to the fascinating desert ecosystem and rich archaeological history west of the La Platas. Look out for more information on a summer Full Moon Hike (July 31) as well as a fall Star Party (September 16).
By popular demand, we'll also bring back our volunteer-led "San Juan Nature Hikes" at Andrews Lake this summer. From June to August, join our experienced volunteer naturalists in one of the San Juans' most iconic locations to learn about wildflowers, mushrooms, geology, and ecology of the subalpine environment while practicing your identification skills and enjoying the company of other nature enthusiasts.
In addition to the events we have planned so far, our education and stewardship teams are working continuously to bring more informative and fun opportunities to you and the landscape. Follow San Juan Mountains Association on Facebook and Instagram, or subscribe to our e-newsletter on our website (sjma.org) for the latest information on all our programs.
Cassidy Storey was the Community Education Manager for San Juan Mountains Association before returning to Fort Collins, CO to pursue a master's degree in wildlife biology.